$750 - M-10 CREEK BOAT ONLY
Features: Glare resistant finish that blends with the outdoors, camo cushion seat, self-filling live well, steering pedals, transom plate, and rear drain plug (Motor package not included).
$1,440 - M-10 CREEK BOAT WITH DIGITAL MOTOR PACKAGE
Includes: M-10 Creek Boat with all features listed above plus all contents listed in the digital motor package.
(Does not include the battery for the motor)
Freight not included in price. Shipping is FOB Albemarle, NC. Call for a quote on freight charges.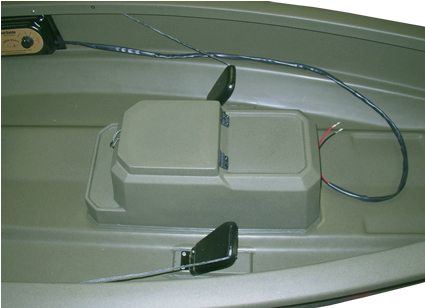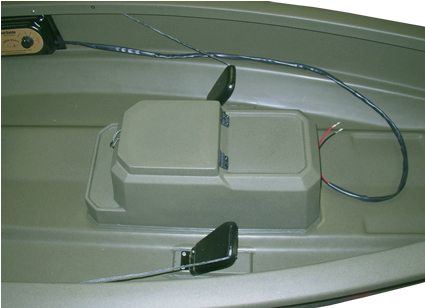 Four different one man Creek Boat models are available. The standard M-10 model is shown above. The weight of the M-10 is perfect for getting into hard access areas and still has plenty of room for your gear. The maneuverability and stability of the M-10 will get you in and out of places that you won't believe.
A digital motor package is available with your Creek Boat. It features a digital 55lb. thrust, 12 volt motor and because of the efficiency of the circuitry, it will give you extended battery life allowing you to go further distances or go against swift water longer. For more info click here to go to the motor package page.